Royal College of Emergency Medicine elects its first female President
15 March 2019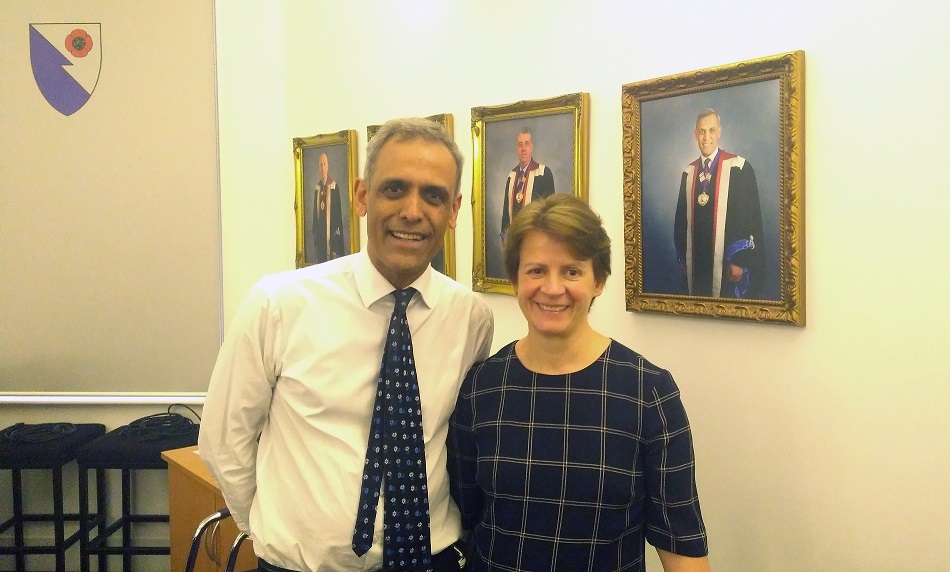 The Royal College of Emergency Medicine is delighted to announce that Dr Katherine Henderson has been elected as its next president.
Dr Henderson, a consultant at St Thomas' Hospital London and a former Registrar of the College, becomes the College's first female President and will formally take up her post in October.
Dr Henderson said: "I am delighted and honoured to have been elected by the fellows of the Royal College of Emergency Medicine. It is a huge privilege to become RCEM's next President. While there are certainly challenging years ahead, I am eager to lead the College in facing these head on and will work hard to represent all members of our fantastic specialty.
"The recent news of plans to replace or amend the four-hour target means that the work of the College has never been more important.
"How we measure emergency care to ensure patient safety and drive flow is a key priority for me, but in addition to this I am determined to tackle the issue of corridor medicine, improve retention and enhance the value of College membership."
Outgoing President Dr Hassan added: "To us, patient safety is paramount. I am confident that Dr Henderson will continue to champion our cause and oversee a challenging but exciting period for emergency medicine."
The President's term of office is three years and Dr Henderson's term will begin at the forthcoming AGM at the Annual Scientific Conference in October.
Dr Henderson paid tribute to her predecessor: "I would like to thank Dr Hassan for all the excellent work that he has done over his term of office, particularly his work in agreeing an emergency medicine workforce strategy with NHS England and Health Education England. It really will make a difference to our specialty."
Outgoing President Dr Hassan said: "I would like to congratulate Dr Henderson on her election and thank our other two excellent candidates, Dr Moulton and Dr Gavin. I greatly look forward to working with Dr Henderson ahead of the handover in October. It has been my absolute privilege to be the President of the Royal College of Emergency Medicine and to lead such an incredible speciality in what have been exciting but testing times."
The other candidates in the election were:
Dr Chris Moulton, Vice President of the College and Consultant at the Royal Bolton Hospital.
Dr Carole Gavin, RCEM CPD Lead and Consultant at Salford Royal Infirmary.
The ballot operated on the basis of voter preference with a single transferable vote methodology. Voter turnout was 48% of Fellows and the elections were conducted officially and independently by Electoral Reform Services (ERS).